A night of fun and friendly competition to support
Lorain County Volunteer Connection
Join Us on Thursday, June 22, 2017
Event Details:
6:00-9:30pm
Emerald Event Center
33040 Just Imagine Drive
Avon, OH 44011

You don't have to be a good speller to have a great time!
Join us for our second annual team-based adult spelling competition: Spellebrate Lorain County, A Night At The Bee!

This fun and informal spelling bee is like no other spelling bee you've ever seen, and it has our own unique take where the crowd can win too!

In short, teams compete for $1,000 and advance on their own spelling merit. However, spectators can help influence the outcome of the game by saving their favorite teams from elimination, while keeping their own chances of winning the jackpot alive!

In addition to the spelling bee, the evening will also include a silent auction, sideboards and more fun ways to win prizes!

Presented by Queen Bee sponsor Nordson Corporation.

---
There are two great ways to have fun with us while supporting the Lorain County Volunteer Connection.
1. Gather a team of four friends and join the spelling bee! Team registration is $200 and includes dinner and a drink ticket for all four team members and a chance at winning the $1,000 grand prize.
Teams will collaborate on the spelling of each word before submitting their team's answer. All teams are guaranteed at least the first two rounds of competition. Teams will advance in the Bee based on the amount of correct spellings. Teams can also be saved from elimination based on the amount of support they have from the crowd - so be sure to include your friends and family!



2. Purchase tickets and attend the event as a spectator. Spectator tickets are $30 each and include dinner and a drink ticket.

Crowd participation is an important aspect of the competition as spectators have a chance to influence the outcome of the game - and have a chance to win a cash prize of their own!
---

The backbone of the event is the "Honey Pot" 50/50 raffle.
Each team in the competition will have a separate container (called a Honey Pot) used to collect raffle tickets.

Spectators can purchase raffle tickets and place them in the Honey Pot that represents the team(s) they wish to support.

Honey Pots, and the tickets within them, will be eliminated as their corresponding teams are eliminated from the competition.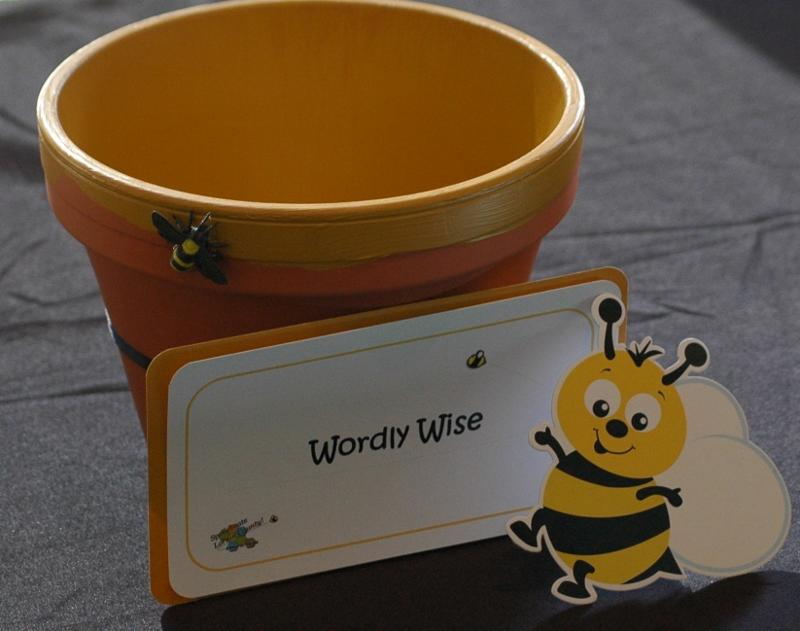 At different points in the game, teams on the verge of elimination can be saved based on the amount of support they have in their Honey Pot.

At the conclusion of the game, one 50/50 raffle ticket will be pulled from the last remaining Honey Pot (the Honey Pot of the winning team). This means spectators only have a chance to win the jackpot if a team they have supported wins the spelling bee.

The winner of the Honey Pot raffle will win half of the money raised in all of the Honey Pots (not just the money from the winning Honey Pot).